HEY YOU GUUUUUUUUUUYYYYYYYYSSSSSSSSS
SPAMM Schedule Fall 2015
Anime Composition:
6:00 - Social Hour
7:00 - Tiger + Bunny
7:25 - Assassination Classroom
7:50 - JoJo's Bizarre Adventure Stardust Crusaders
8:15 - Okami San and her Seven Companions
8:40 - Break
9:00 - Aldnoah.Zero
9:25 - Yona of the Dawn
9:50 Jormungand
7:00 - Tiger + Bunny
Sternbild City is home to people called "Next," who use their special abilities to protect the people as superheroes. These heroes solve cases and save lives so they can wear sponsor logos or acquire "hero points." Their activities are documented on the popular program "Hero TV," which picks the "King of Heroes" in a yearly ranking. The veteran hero Wild Tiger has always preferred to work alone, but now he's been assigned the rookie Barnaby Brooks Jr., who has a different perspective on being a superhero.
7:25 - Assassination Classroom
A humorous and action-packed story about a class of misfits who are trying to kill their new teacher—an alien octopus with bizarre powers and super strength! The teacher has just destroyed the moon and is threatening to destroy the earth—unless his students can destroy him first. What makes things more complicated is that he's the best teacher they've ever had!
7:50 - JoJo's Bizarre Adventure Stardust Crusaders
In a Japanese jail sits 17-year-old Jotaro Kujo: punk, fighter, delinquent...and possessed by a force beyond his control! Around the world, evil spirits are awakening: "Stands," monstrous invisible creatures which give their bearers incredible powers. To save his mother's life, Jotaro must tame his dark forces and travel around the world to Cairo, Egypt, where a hundred-year-old vampire thirsts for the blood of his family. But the road is long, and an army of evil Stand Users wait to kill JoJo and his friends...
8:15 - Okami San and her Seven Companions
Ookami Ryouko is a spunky and, by some accounts, rather manly high school girl. She is tall, speaks in a traditionally masculine way and is very proficient in fighting. Ookami-san's best friend is the small and high-pitched voiced Akai Ringo. Incidentally, the two are rather flat-chested, a fact the Narrator (voiced by Arai "Kuroko" Satomi of Railgun fame) is all too eager to point out.
Ookami and Ringo are members of the Otogi Bank, a club in Otogi High School that assists students with their problems in return for their assistance on a different problem at a later date; thus the Otogi Bank is effectively a loan institute for problems where you can take out a loan for a solved problem but you have to repay it sooner or later.
The Otogi Bank is able to solve any problem and will go to any lengths to do so, often leading the members to danger or mayhem. Since most of the members of the club are female, another male is needed for the more dangerous assignments. Thus, the scopophobic (the fear of being looked at) Morino Ryoushi is inducted as a member, right after he confesses his love for Ookami...
8:40 - Break
9:00 - Aldnoah.Zero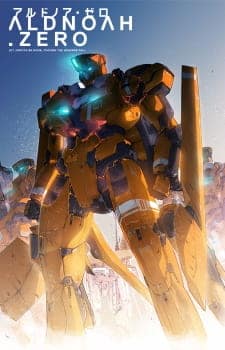 In 1972, the Apollo 17 mission found a hypergate to Mars on the surface of the moon. Upon landing, astronauts discovered an enchanted utility later referred to as "Aldnoah," giving the astronauts a status of superiority. Soon, many humans have relocated to Mars, and have adapted to the name "Martians." After Princess Asseylum, a royal Martian princess, descends onto Earth in an attempt to create a treaty between both planets, a war breaks out between Earth and Mars, and Martian soldiers begin to descend from the sky, riding steel giants, intent on exterminating humanity.
9:25 - Yona of the Dawn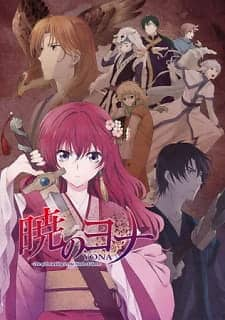 Based on the popular manga of the same name by Mizuho Kusanagi, Akatsuki no Yona follows Princess Yona on a coming-of-age adventure as she faces the harsh realities of her kingdom. With only a mysterious legend to guide her, Yona must discover a way to restore Kouka to its former glory while being pursued relentlessly by evil forces.
9:50 - Jormungand
A ruthless arms dealer on a quixotic quest for world peace. A child soldier born into chaotic conflict. Their lives will intertwine as they journey together through the seedy underbelly of the world's arms market.
-Summaries from myanimelist.net-