Summer 2016 Schedule
***Location of SPAMM to be announced, due to new closing policy on academic building hours***
6:00pm - Social Hour
7:00pm - Black Butler
7:25pm - Denki-gai no honya san
7:50pm - Trigun
8:15pm - Bamboo Blade
8:40pm - Break
9:00pm - Noragami
9:25pm - No Game No Life
9:50pm - Psycho-Pass
7:00pm - Black Butler
(Dubbed)
Young Ciel Phantomhive is known as "the Queen's Guard Dog," taking care of the many unsettling events that occur in Victorian England for Her Majesty. Aided by Sebastian Michaelis, his loyal butler with seemingly inhuman abilities, Ciel uses whatever means necessary to get the job done. But is there more to this black-clad butler than meets the eye?
In Ciel's past lies a secret tragedy that enveloped him in perennial darkness—during one of his bleakest moments, he formed a contract with Sebastian, a demon, bargaining his soul in exchange for vengeance upon those who wronged him. Today, not only is Sebastian one hell of a butler, but he is also the perfect servant to carry out his master's orders—all the while anticipating the delicious meal he will eventually make of Ciel's soul. As the two work to unravel the mystery behind Ciel's chain of misfortunes, a bond forms between them that neither heaven nor hell can tear apart.
7:25pm - Denki-gai no Honya-san
Umio is a shy kid who just started his part time job at a manga store smack dab in the middle of the city. But his lifestyle isn't as glamorous as the neon lights that illuminate the city. Umio's closest friends are his co-workers who are all unique characters, to say the least, and although they're nice people, they have their quirks. They are a tight knit group of friends, have nicknames for each other and spend their weekends inside, sheltered from the extravagant scene happening on the outside.
7:50pm - Trigun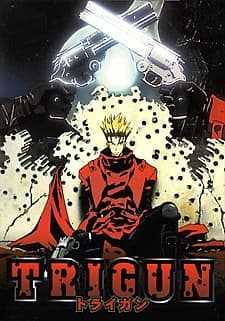 Vash the Stampede is the man with a $$60,000,000 bounty on his head. The reason: he's a merciless villain who lays waste to all those that oppose him and flattens entire cities for fun, garnering him the title "The Humanoid Typhoon." He leaves a trail of death and destruction wherever he goes, and anyone can count themselves dead if they so much as make eye contact—or so the rumors say. In actuality, Vash is a huge softie who claims to have never taken a life and avoids violence at all costs.
With his crazy doughnut obsession and buffoonish attitude in tow, Vash traverses the wasteland of the planet Gunsmoke, all the while followed by two insurance agents, Meryl Stryfe and Milly Thompson, who attempt to minimize his impact on the public. But soon, their misadventures evolve into life-or-death situations as a group of legendary assassins are summoned to bring about suffering to the trio. Vash's agonizing past will be unraveled and his morality and principles pushed to the breaking point.
8:15pm - Bamboo Blade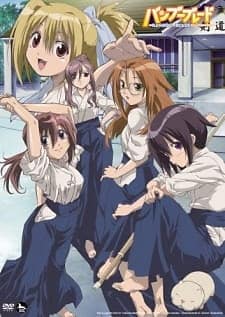 Kojirou is the kendo instructor for Muroe High School and he's totally broke. But then an unexpected chance is given to him: his team must win against his senpai's team and the prize is: free meals for a whole year! Now, the only problem left... where to find girls skilled enough and willing to join the kendo team?
8:40pm - Break
9:00pm - Noragami
In times of need, if you look in the right place, you just may see a strange telephone number scrawled in red. If you call this number, you will hear a young man introduce himself as the Yato God.
Yato is a minor deity and a self-proclaimed "Delivery God," who dreams of having millions of worshippers. Without a single shrine dedicated to his name, however, his goals are far from being realized. He spends his days doing odd jobs for five yen apiece, until his weapon partner becomes fed up with her useless master and deserts him.
Just as things seem to be looking grim for the god, his fortune changes when a middle school girl, Hiyori Iki, supposedly saves Yato from a car accident, taking the hit for him. Remarkably, she survives, but the event has caused her soul to become loose and hence able to leave her body. Hiyori demands that Yato return her to normal, but upon learning that he needs a new partner to do so, reluctantly agrees to help him find one. And with Hiyori's help, Yato's luck may finally be turning around.
9:25pm - No Game No Life
No Game No Life is a surreal comedy that follows Sora and Shiro, shut-in NEET siblings and the online gamer duo behind the legendary username "Kuuhaku." They view the real world as just another lousy game; however, a strange e-mail challenging them to a chess match changes everything—the brother and sister are plunged into an otherworldly realm where they meet Tet, the God of Games.
The mysterious god welcomes Sora and Shiro to Disboard, a world where all forms of conflict—from petty squabbles to the fate of whole countries—are settled not through war, but by way of high-stake games. This system works thanks to a fundamental rule wherein each party must wager something they deem to be of equal value to the other party's wager. In this strange land where the very idea of humanity is reduced to child's play, the indifferent genius gamer duo of Sora and Shiro have finally found a real reason to keep playing games: to unite the sixteen races of Disboard, defeat Tet, and become the gods of this new, gaming-is-everything world.
9:50pm - Psycho-Pass
The series takes place in the near future, when it is possible to instantaneously measure and quantify a person's state of mind and personality. This information is recorded and processed, and the term "Psycho-Pass" refers to a standard used to measure an individual's being. The story centers around the "enforcement officer" Shinya Kougami, who is tasked with managing crime in such a world.
In the future, it is possible to quantitatively measure a person's emotions, desires, and every inclination. In this way, it is also possible to measure a person's criminal tendency factor, which is used to judge criminals.
This is the story of a team of policemen dedicated to maintaining public order. Some of them work in the Enforcement Division, responsible for the apprehension of criminals, while others belong to the Supervisory Division which oversees their colleagues in Enforcement.
-Summaries from myanimelist.net-